Ask a question or
Order this book
Browse our books
Search our books
Book dealer info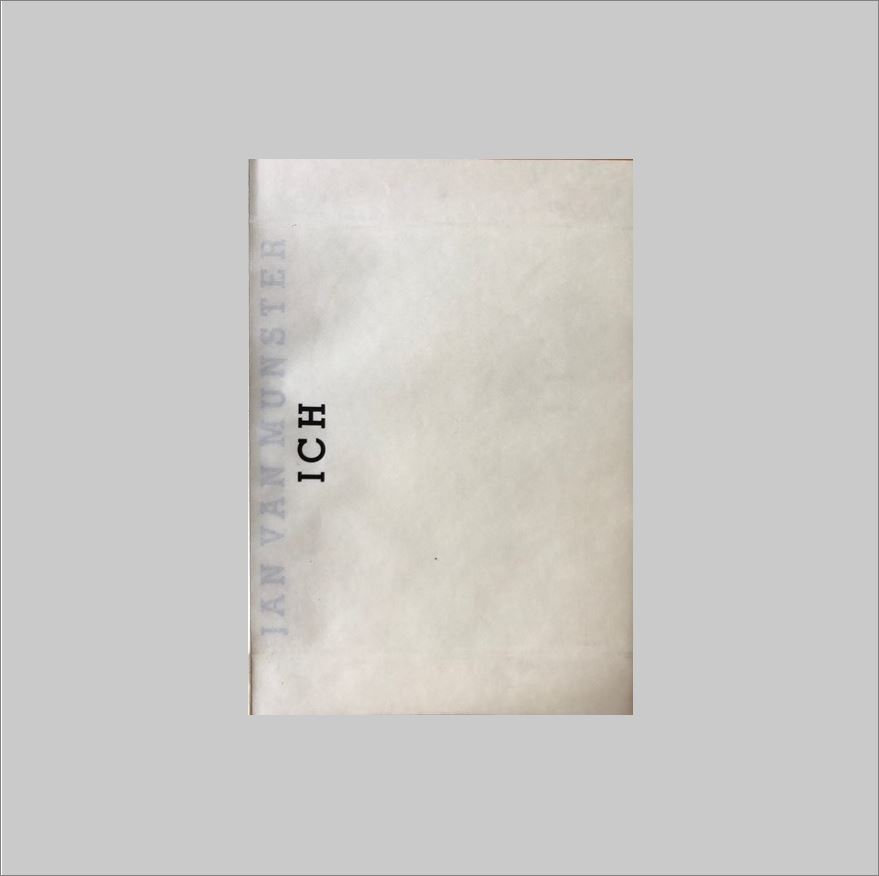 Author: MUNSTER, JAN VAN (GORCUM, 1939) - PYROGRAPHY.
Title: Jan van Munster: [I, Ik, Ich] Ich - R - Io - JŠ - Yo - Moi - Jag - Minš - Ik - I -. SIGNED LUXURY COPY + EXTRA/AS NEW.
Description: Arnhem, Stchting Plaatsmaken Publishers, 1992. Paper-covered boards (hardcover) with dustjacket consisting of vellum paper, 49,5 x 35 cms., consisting of 10 black pages with reliefs and 10 white pages with small words in 'pyrografiŽn' (pyrographies=burned engravings) on thick paper, the book including contents in fine condition. Rarissime. *Artist's Book* - COPY FROM THE LUXURY EDITION CONSISTING OF 22 (XXII) COPIES, ROMAN NUMBERED, PUBLISHED WITHOUT THE METAL SLIPCASE AS ISSUED. Energy is for Jan van Munster both the theme and the material; its presence is implicit in materials thar have been formed through energy, such as granite and glass, but energy can also explicitly and literally manifest itself in artificially created heat, cold and light or in other forms of charged energy. From an 'hors commerce' edition of 22 (roman) hand-numbered and signed copies issued without the slipcase. Third volume in the S-reeks. First group exhibition in Gorcum (Netherlands). # Jan van Munster is a sculptor as well as an installation and light artist. He is best known for his minimalist light sculptures but he has also made several short videos exploring the light in connection with the human body. The key theme of his work seems to be energy, both as the theme as material.This can often be seen as opposites: hot/cold, plus/minus or as in his videos: light/dark. ADDED: 'Jan van Munster, Warmte', Kunstcentrum Badhuis, Gorinchem jaargang 7 no. 1, 1981. softcover 14.9 x 10.3 cms. 16 pp. with b/w illustrations.
Keywords: Dutch Artists; 20th Century
Price: EUR

425.00

= appr. US$ 461.91 Seller: Luiscius Books

- Book number: 21367
See more books from our catalog:
Dutch Artists; 20th Century