Ask a question or
Order this book
Browse our books
Search our books
Book dealer info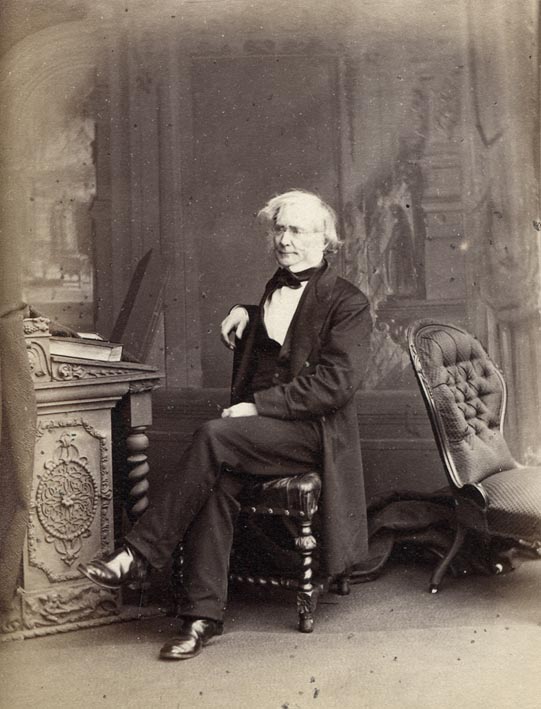 Author: EDWARDS, ERNEST.
Title: Portrait of Sir William Edmund Logan, LL.D., F.R.S., F.G.S.
Description: London, Alfred William Bennett, 1865. Original photograph by Ernest Edwards, albumen print, 8,8 x 6,8 cm, with 6 pages Biographical Memoirs. Sir William Edmond Logan FRSE FRS FGS (20 April 1798 - 22 June 1875) was a Scottish-Canadian geologist. - Logan was born in Montreal, Quebec, and educated at the High School in Edinburgh and the University of Edinburgh (graduated 1817). He started teaching himself geology in 1831, when he took over the running of a copper works in Swansea. He produced a geological map of the south Wales coalfield. Based on this research, in 1840 he presented to the Geological Society of London his paper "On the character of the beds of clay lying immediately below the coal-seams of South Wales, and on the occurrence of coal-boulders in the Pennant Grit of that district." This paper suggested his opinion that the layer of clay under the coalfield was the old soil in which grew the plants from which the coal was formed. - His abilities as a geologist were noticed, and in 1842 he was asked to establish the Geological Survey of Canada. In 1855, he recruited Robert Barlow as the survey's chief draughtsman. He continued as director until 1869. During this time he described the Laurentian rocks of the Laurentian Mountains in Canada and of the Adirondacks in the state of New York. - He discovered Logan's Line, the demarcation between the heavily folded Appalachian Mountains and the flat sedimentary rocks, laid down during the Paleozoic Era, lying inland of them. - Over his illustrious career he received 27 medals including the Legion of Honor from Emperor Napoleon III of France in 1855 and a knighthood from Queen Victoria in 1856. In the same year he was awarded the Wollaston Medal by the Geological Society of London. - After his retirement in 1869 he settled in Pembrokeshire in west Wales where he died. He was interred in the churchyard in the village of Cilgerran. (Wikipedia).
Keywords: Great Brittain canada photo
Price: EUR

96.00

= appr. US$ 104.34 Seller: KRUL Antiquarian Books

- Book number: 54189