Ask a question or
Order this book
Browse our books
Search our books
Book dealer info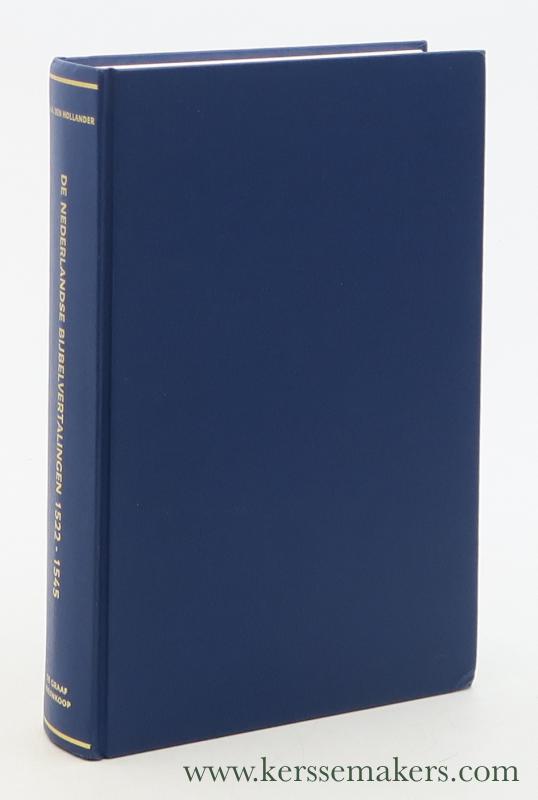 Author: DEN HOLLANDER, A.
Title: De Nederlandse Bijbelvertalingen 1522-1545.
Description: Nieuwkoop, De Graaf Publishers, 1997. Large 8vo (24,5x16,5 cm). Originl blue publisher's cloth, gilt title on spine. xiv,566 pp. With 166 illustrations, mainly yiyle-pages. 'Inleiding' and 'Samenvatting' translated in English by H. Jansen. 'Bibliografische Lijst' of more than 80 bibles: p. 243-511. "Bibliotheca Bibliographica Neerlandica, Volume XXXIII". - Name and annotation ("Ex dono Autoris.") in ink on title, for the rest a good copy. Gewicht/Weight: 1300 grs.
Keywords:
Price: EUR

60.00

= appr. US$ 65.21 Seller: Boekhandel-Antiquariaat Emile Kerssemakers

- Book number: 47577