Ask a question or
Order this book
Browse our books
Search our books
Book dealer info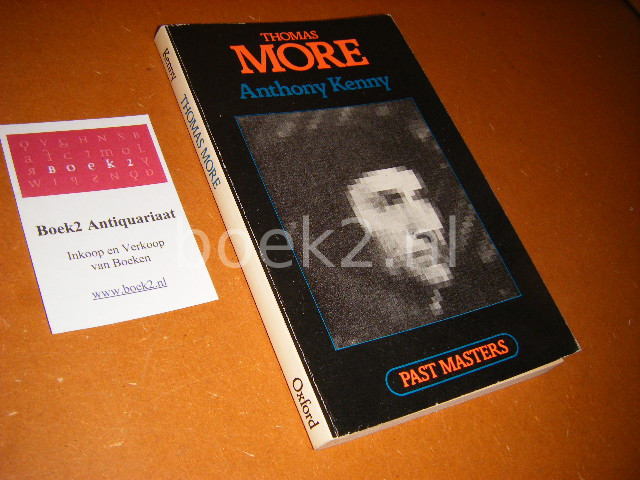 Author: ANTHONY KENNY.
Title: Thomas More (Past Masters)
Description: Oxford [Oxfordshire], 1983, (first edition), 111 blz., Porto 3,85 euro NL, ISBN 9780192875730, Klein formaat pocket, in goede staat. Net ex. Engelstalig. In good condition. Text in English., Sir Thomas More , known to Roman Catholics as Saint Thomas More since 1935, was an English lawyer, social philosopher, author, statesman, and noted Renaissance humanist. He was an important councillor to Henry VIII of England and was Lord Chancellor from October 1529 to 16 May 1532. He was canonized by Pope Pius XI in 1935 as one of the early martyrs of the schism that separated the Church of England from Rome in the 16th century. In 2000, Pope John Paul II declared him patron of Catholic statesmen and politicians. More was an opponent of the Protestant Reformation, in particular of Martin Luther and William Tyndale. However, since 1980, he is also commemorated by the Church of England as a reformation martyr."--Wikipedia..
Keywords:
Price: EUR

7.00

= appr. US$ 7.61 Seller: Boek2 Antiquariaat

- Book number: MP929/181724
See more books from our catalog:
Engelstalig