Ask a question or
Order this book
Browse our books
Search our books
Book dealer info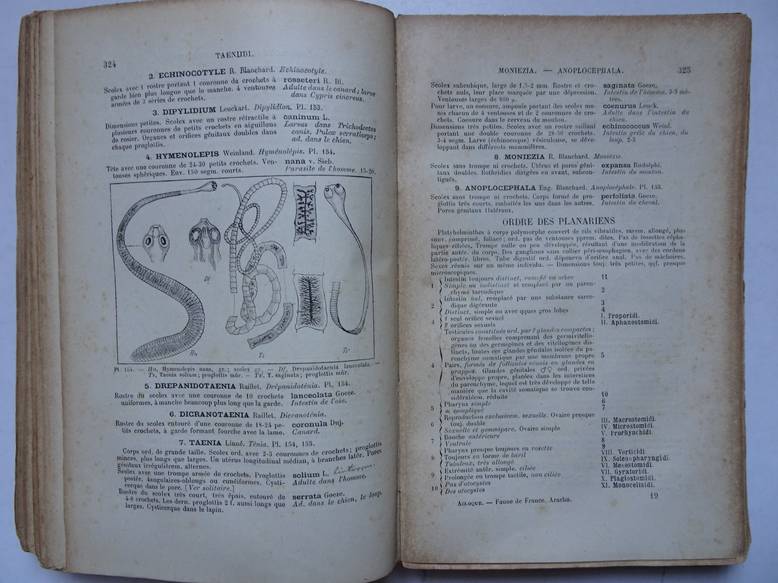 Author: ACLOQUE, A..
Title: Faune de France, contenant la description des espèces indigènes disposées en tableaux analytiques et illustrée de figures représentant les types caractéristiques des genres; thysanoures, myriopodes, arachnides, crustacés, némathelminthes, lophostomes, vers, mollusques, polypes, spongiaires, protozoaires.
Description: Paris; 1899; Librairie J.-B. Baillière et Fils; cardboard with later wrappers; 1664 figures in b&w; 500 pp.Cover partly renewed and restored. Endpapers renewed. Leaves occasionally foxed and notes and underlining in pencil. Spine somewhat damaged.
Keywords: biology/biologie fauna insects/insecten mollusks/weekdieren natural history/natuurlijke historie old and rare books/oude en zeldzame boek shells/schelpen zoology/zoölogie
Price: EUR

16.00

= appr. US$ 17.39 Seller: Antiquariaat De Boekenbeurs

- Book number: 24194
See more books from our catalog:
Zoology