Ask a question or
Order this book
Browse our books
Search our books
Book dealer info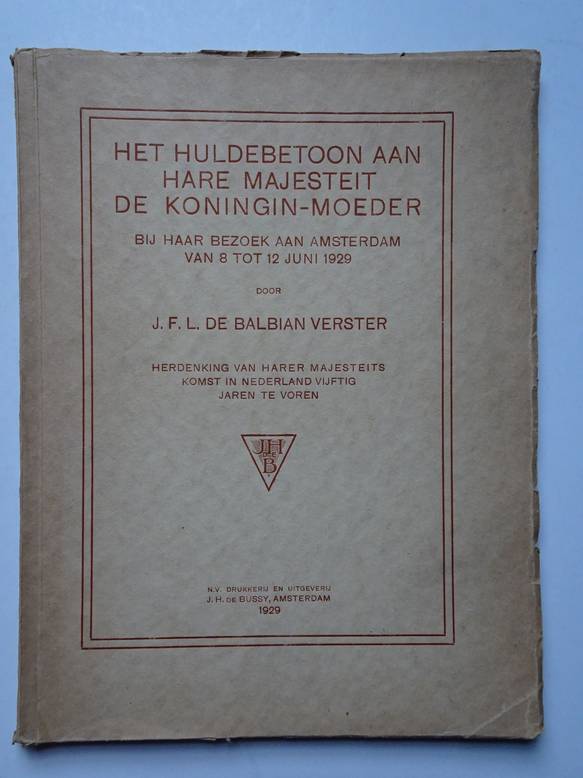 Author: BALBIAN VERSTER, J.F.L. DE.
Title: Het huldebetoon aan Hare Majesteit de Koningin-moeder bij haar bezoek aan Amsterdam van 8 tot 12 juni 1929. Herdenking van Harer Majesteits komst in Nederland vijftig jaren te voren.
Description: Amsterdam; 1929; J.H. De Bussy; numerous photo-ills. in b&w.; softcover; 23x30 cm.; 102 pp. Cover shows traces of wear at the edges.
Keywords: Amsterdam Dutch history/Nederlandse geschiedenis books/boeken history/geschiedenis memorial books/gedenkboeken royalty/koningschap
Price: EUR

17.00

= appr. US$ 18.48 Seller: Antiquariaat De Boekenbeurs

- Book number: 18291