Ask a question or
Order this book
Browse our books
Search our books
Book dealer info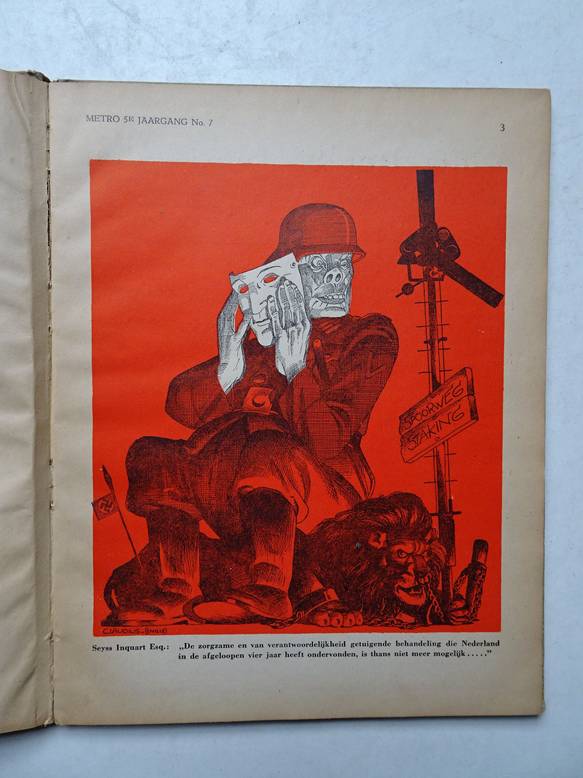 Author: VAR. AUTHORS.
Title: Metro-Moza´k.
Description: N.pl.; n.d. (ca. 1946); cardboard; political cartoons in b&w and in colour, many by Marten Toonder; 48 pp.'Een grillige Moza´ek van bonte brokken, werd dit boek, waarin allerlei bijdragen uit allerlei Metro-nummers van November 1944 tot October 1945 werden verzameld.' Spine somewhat damaged and discoloured. Corners of cover slightly worn.
Keywords: Cold War/Koude Oorlog World War II/2e Wereldoorlog caricature/karikatuur cartoons illustrating/illustratie periodicals/tijdschriften political science/politicologie politics/ politiek underground editions/illegale uitgaven
Price: EUR

20.00

= appr. US$ 21.74 Seller: Antiquariaat De Boekenbeurs

- Book number: 13474
See more books from our catalog:
Art