Ask a question or
Order this book
Browse our books
Search our books
Book dealer info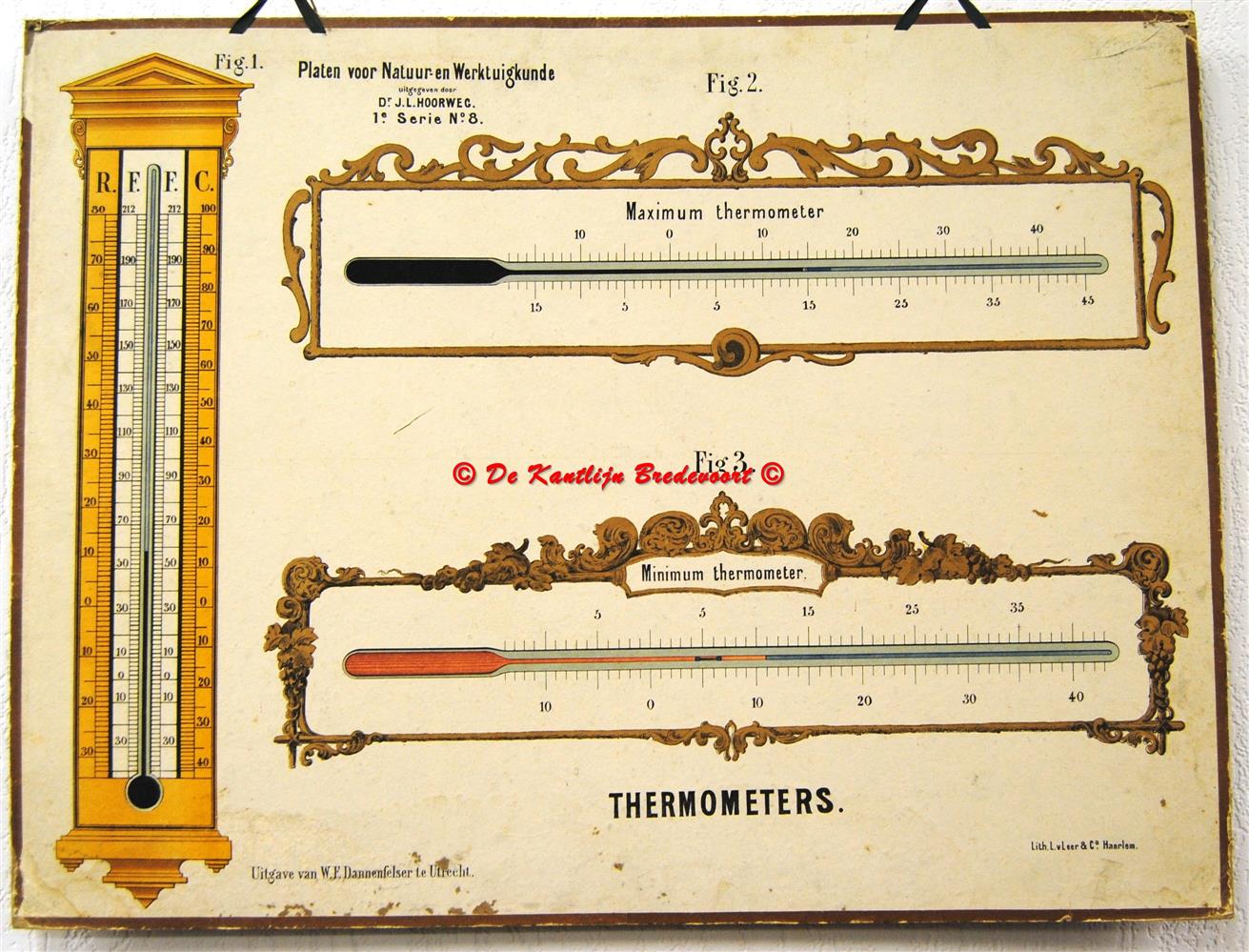 Author: HOORWEG DR. J.L.
Title: SCHOOLPLAAT: Thermometers 1e Serie No 8 = Thermometers
Description: Utrecht: W. F. Dannenfelser, 1877. School plate., pasted on cardboard. educational picture. Dimensions: 72 x 55cm., Lithograph L. van Leer & Co.. Haarlem .* Images used for crafts education. Issued in two series of 10 plates. This is Number 8 from the first series.. Edges shaved., Slightly soiled. Picture on request Zie beschrijving.
Keywords: Schoolplaat / school chart / Teaching picture. Schoolplaten schoolkaarten onderwijs
Price: EUR

325.00

= appr. US$ 353.23 Seller: De Kantlijn

- Book number: 28377
See more books from our catalog:
Techniek, vervoer en ambacht en hobby