Ask a question or
Order this book
Browse our books
Search our books
Book dealer info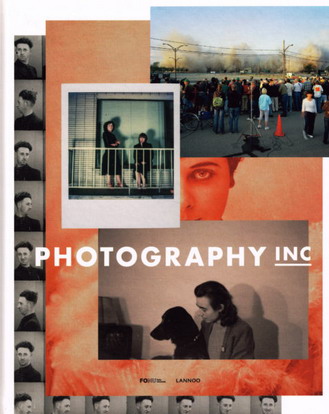 Author: BERGHMANS, TAMARA.
Title: Photography Inc. Van luxeproduct tot massamedium / From Luxury Product to mass medium.
Description: Lannoo, 2015. 26,5 x 21,5 cm. Hardback. Richly illustrated in color and b/w. 261 pages. Text in Dutch and English. NEW COPY Still shrink wrapped. * *** Photography Inc. vertelt het verhaal van fotografie en de fotografische industrie, vanaf de beginjaren tot nu. Aanvankelijk is de fotografie een ambacht en is een foto een luxeartikel. Later wordt het een massaproduct voor een breed publiek. In dat proces gaan automatisering, commercie en consumptie hand in hand. Fabrikanten willen een antwoord bieden op de veranderende eisen van de klant: het moet steeds sneller, eenvoudiger en goedkoper. Photography Inc. focust op kantelmomenten in de technologische geschiedenis van de fotografie en op de gevolgen voor de gebruiker. De publicatie neemt de wisselwerking tussen foto-industrie en fotograaf onder de loep. Speciale aandacht gaat naar de rol van het Antwerpse bedrijf Agfa-Gevaert in dit verhaal. Alle gepubliceerde foto's, camera's en objecten komen bovendien uit de FOMU-collectie. William Henry Fox Talbot, Louis Ghémar, Willy Kessels, Edouard Wettstein, Robert Doisneau, Joseph-Ernest Buschmann, Nadar, André-Adolphe-Eugene Disdéri, Jacques-Henri Lartigue, Robert Burley, Weegee, Erich Salomon, David Octavius Hill & Robert Adamson en anderen illustreren de evolutie van de fotografie.
Keywords: Photography / International ; ISBN13: 9789401430005
Price: EUR

15.00

= appr. US$ 16.30 Seller: Antiquariaat Frans Melk

- Book number: 107377